O stránkách
Flightsim.to
Flightsim.to je světový zdroj č. 1 pro modifikace, livreje a doplňky pro Microsoft Flight Simulator 2020. Zdarma, snadno a jednoduše. Ať už vytváříte nebo hledáte doplňky, jste na správném místě.
Trusted by over 500,000+ Members and industry-leading companies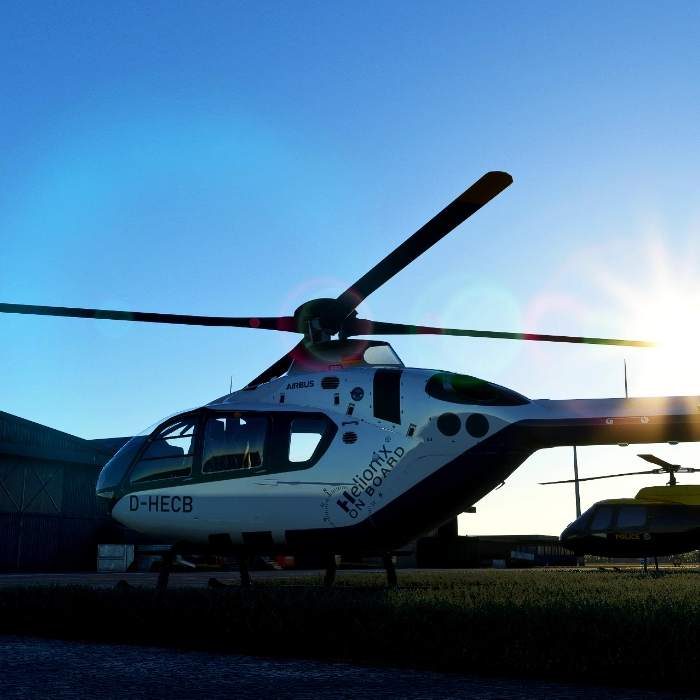 48,053 Add-Ons
Microsoft Flight Simulator lze vylepšit a rozšířit neuvěřitelným množstvím způsobů. Přesněji řečeno více než 14 tisíci způsoby. Všechny tyto doplňky jsou k dispozici zcela zdarma. Můžete si je stáhnout, aniž byste zaplatili jediný cent. Ale... tvůrci jsou rádi za každý příspěvek na jejich skvělou práci!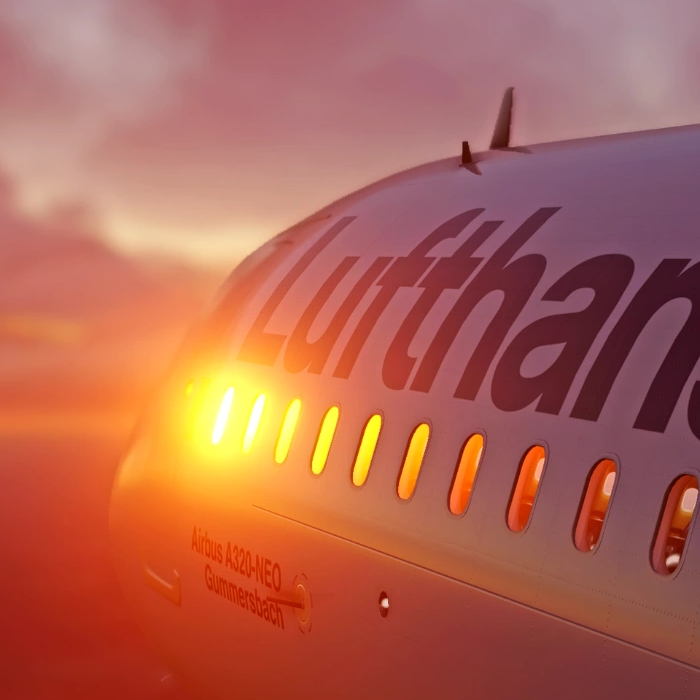 25 milionů+ stažení
Každý den si uživatelé z celého světa stáhnou v průměru více než dva tisíce doplňků, aby si vylepšili své herní zážitky ve hře Microsoft Flight Simulator. Neuvěřitelné, že? Za tu dobu jsme naservírovali více než 10 milionů stažení a ještě mnohem více jich bude! To je obrovská šířka pásma. Neznáme placené předplatné a neškrtíme stahování - více času na to, abyste si mohli užívat hru!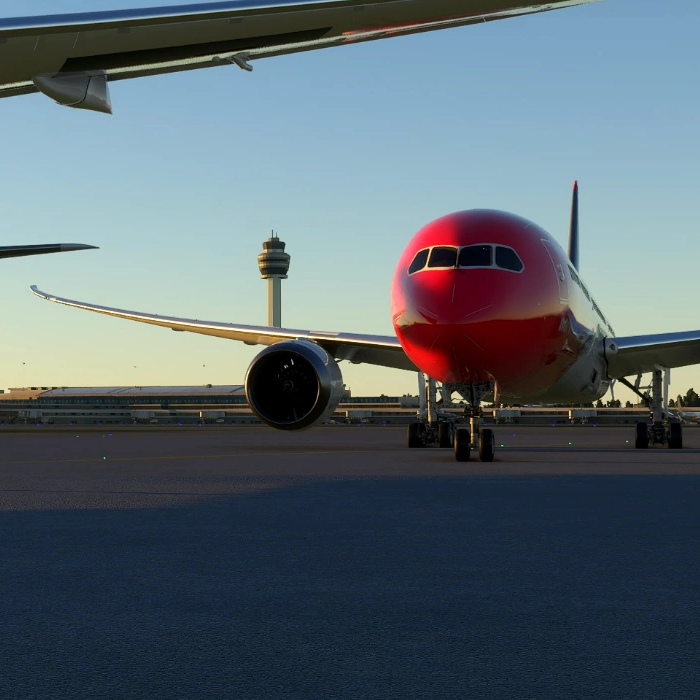 Trust více než 300 000 členů
Naše komunita se den ode dne rozrůstá. Staňte se členem ještě dnes a získejte další výhody a aktuální informace. Registrace je zcela zdarma. Získáte tím řadu výhod, například upozornění, jakmile bude aktualizován některý z vašich oblíbených doplňků. Můžete také hodnotit ostatní mody a dokonce je i komentovat!


About us
Doplňky pro každého!
Flight Simulator můžete rozšířit neuvěřitelným množstvím způsobů. Chceme tvůrcům umožnit, aby svá díla představili komunitě, získali zpětnou vazbu a mohli je neustále vylepšovat. Zároveň chceme všem nadšencům do Flight Simulatoru nabídnout možnost získat tato díla nekomplikovaně a v balíčku na jednom místě.
Důvěra milionů pilotů po celém světě
Flightsim.to je přední světový zdroj doplňků a modifikací pro Microsoft Flight Simulator.
Total Members

450,000

Total Downloads

33 Million

Total Uploads

33,000
Daily Pageviews

500,000

Monthly Pageviews

14 Million

Visits per Year

33 Million
Meet our team
Kdo stojí za Flightsim.to? Jen pár lidí - tady jsme.
Pokud nás budete potřebovat kontaktovat, vytvořte prosím zakázku.
POZNATKY O DOPRAVĚ
Celkový počet verzí souborů
84,873
We have more to offer
Features
We serve our users with simple but effective features to make your experience with us hassle-free.
Mapa scenérie
Pomocí naší mapy scenérií můžete procházet celý svět a hledat doplňky, mody a vylepšení scenérií. Je zdarma a pravidelně se aktualizuje.
Objevte
Na stránce Objevte si můžete prohlédnout tisíce doplňků. Stačí zadat klíčové slovo, vybrat některé kategorie nebo značky a změnit řazení podle svých představ. Hledání doplňků nebylo díky tomuto intuitivnímu vyhledávání nikdy jednodušší.
User Voice
Každý tvůrce potřebuje a chce zpětnou vazbu. Vytvořte si účet, udělujte hodnocení a dejte tvůrcům vědět, co se vám na jejich doplňcích líbí a co méně. Komentáře jsou nezbytnou součástí naší komunity. Bylo jich napsáno již více než 20 tisíc.
20K+ Wallpapers
Naše komunita nahrála tolik úžasných obrázků a snímků obrazovky ze simulátoru Microsoft Flight Simulator, že jsme prostě museli vytvořit externí stránku, abychom zvládli ten nával. Na naší stránce Tapety najdete tisíce tapet v Ultra HD rozlišení - zdarma a ke stažení stačí jediné kliknutí.
Žádné škrcení
Jiné webové stránky omezují rychlost stahování na méně než 1 MB/s nebo dokonce několik KB/s a nutí vás k placeným prémiovým členstvím, abyste mohli využít plný výkon. My na Flightsim.to nic takového neznáme: Stahujete od nás na základě Fair Use, bez škrcení nebo omezování tam, kde to není nutné
Žádosti
Pokud vám chybí nějaký obraz letadla nebo scenérie pro hru, můžete si o ně nezávazně zažádat na naší stránce s požadavky. Naši tvůrci již zpracovali a vyřídili více než dva tisíce žádostí - zcela zdarma! Trpělivost se vyplácí.
O stránkách
Jsme jen platforma.
Flightsim.to je místo, kde se spojily tisíce tvůrců, aby vytvořili skvělé věci. Za to jim patří velký dík! Bez vás by tato platforma neexistovala - je to tak jednoduché. A to znamená něco nejen pro nás, ale i pro mnoho fanoušků leteckých simulací po celém světě. Děkujeme za váš příspěvek!
Více než 150 sponzorů
Více než 150 lidí sponzoruje Flightsim.to, aby pomohli pokrýt náklady na náš server. Zde je náhodný výběr našich dárců.
i am New to MFS 2020 and love the work
This place makes MSFS a whole lotta fun.
the download speeds are ridiculously good, blowing all the legacy sites out of the water, and more people should be donating tbh
You all do a great job, I am glad that you are here, I appreciate your work very much
Thanks for this fantastic community resource.
great to have this site!
Your work is optimal, thank you
Wonderful service you provide. Thank you.?
Very  good job..Thank you very much.Regards From Greece
Just want to say thanks and please keep creating
Keep up the great work !! .
Cheers guys great work
cierciformidable, bien construit, agreable à utiliser et tres complet.
bravo pour votre travail et merci
nicely organized and though out site. Makes browsing and downloading a pleasure. Especially like that it remembers my downloads!
Awesome website. Keep up the good work!
A small token of appreciation for what you guys are doing. Hope you never loose the passion and continue improving!
Site appearance, structure etc - excellent.
I buy you some coffees. I do this with much joy and gratitude. Because without you MSFS 2020 would be only half so great. What you are doing here, is simply outstanding. Thank you!
Great site! Where would we be for scenery and other FREE addons without it ?
Best FS site ever
Cool and useful portal page, go ahead
Your site is what the community is all about.
bonjour super boulot et merci pour ce que vous faite . RESPECT 
Great stuff!  Thanks.
Bravo. Vous êtes indispensables.
So many thanks to you. My most visited site for great MSFS addons!
thanks so much!
What would MSFS be without you? Thx for this service...
flightsim.to is the best site when it comes to Add-ons. Very attractively designed, very well organized, with super fast downloads. Thanks a lot for your great work!
Thanks for your service. I realy appreciate your site and the possibility to share our creations
Best Flightsim Add-On website ever! Great design and layout-Thanks for everything!
Dear Sirs, thank you very much for this great work. I enjoy it every day. With best wishes from the Wild West Forest Germany Willow fsx